---
The Newspaper team consists of lead editor Levi Sweat, writing editor Aubrey Winstead, design editor John Meyer, and photographer Logan Brown.
Our goal is to provide intriguing and Christian-themed stories on the school and worldwide events.
Our class verse is John 8:32   "Then you will know the truth, and the truth will set you free."
Please email Levi Sweat if you have any feedback for the paper, or you would like us to write a story about an event.   We'd love to write a story about SCS activities that promote our school!
Click the following link for a recent publication: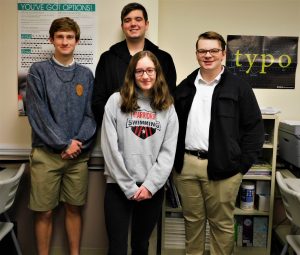 ---