ADMISSIONS
Please note, we are a "Discipleship" or "Covenant" school and as such we partner with parents of like faith. Please look at our SCS Parent-Student Handbook as we encourage you to learn about the potential of enrolling your child(ren).   
SCS Parent-Student Handbook 2021-2022 
TUITION AND FEES
Southside Christian School strives to keep tuition affordable for the families of Johnston County and surrounding communities. We accept both the Opportunity Scholarship and the Disability Grant to enable students to attend SCS.  Additionally, the Warrior community contributes through our inhouse Grace Scholarship to provide tuition assistance to families experiencing financial hardships due to unforeseen, temporary circumstances.
SCS Tuition and Fees 2021-2022
SCS Tuition and Fees 2022-2023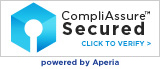 Please refer to the Athletic section for required forms to participate in sports with the Middle and High School SCS Athletic Teams.
OPPORTUNITY SCHOLARSHIP AND DISABILITY GRANT PROGRAMS 
The Opportunity Scholarship Program (OSP) expands school choice in North Carolina through scholarship grants for eligible children in kindergarten through 12th grade. This program has historically provided funding of up to $5,928 per year for eligible children who choose to attend a participating nonpublic school. All Opportunity Scholarship applications that meet the income eligibility criteria are submitted as directed by the program.  
The Children with Disabilities Grant Program (CDG) was created by the North Carolina General Assembly to help parents cover approved expenses for children with disabilities who attend school in an eligible nonpublic setting.
For more information about the either program, please read the following document:
Opportunity and Disability Scholarship Program Overview